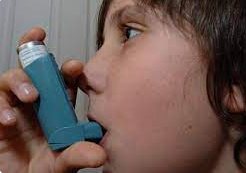 Is it important that a child with asthma have access to a rescue inhaler into school?
21/04/2023: Asthma is a chronic respiratory condition that affects millions of people worldwide, including children. In fact, asthma is one of the most common chronic diseases among children, affecting around 1 in 10 children in the United States alone. Despite its prevalence, asthma can be managed effectively with the help of proper medication and care.

One of the most important aspects of asthma management for children is access to inhalers. Inhalers are small handheld devices that deliver medication directly to the lungs. They are an essential tool for managing asthma symptoms, and many children rely on them to prevent and treat asthma attacks.

However, access to inhalers for children with asthma at school can be a challenge. In many cases, children may not have their inhalers with them when they need them the most. This can be due to a variety of reasons, including forgetfulness, fear of stigma or bullying, or simply not wanting to carry the inhaler around all day.

To address this issue, many schools have implemented policies that allow children to carry their inhalers with them at all times. These policies are typically referred to as "asthma action plans," and they outline specific steps that school staff can take to help manage asthma symptoms in children.

Asthma action plans may include provisions for allowing children to carry their inhalers with them, or for storing inhalers in a central location that is easily accessible to children. Additionally, schools may provide training for staff on how to recognize and respond to asthma symptoms, and may also require parents to provide detailed information about their child's asthma and treatment plan.

Despite the importance of these policies, not all schools have implemented them. Some schools may be unaware of the need for such policies, while others may be hesitant to implement them due to concerns about liability or other legal issues.

To ensure that children with asthma have access to the care they need at school, it is important for parents, educators, and healthcare professionals to work together. Parents should inform school staff about their child's asthma and treatment plan, and should advocate for policies that allow children to carry their inhalers with them. Educators should receive training on how to recognize and respond to asthma symptoms, and should be familiar with the school's asthma action plan. Healthcare professionals should work with parents and school staff to develop comprehensive treatment plans for children with asthma, and should provide ongoing support and guidance as needed.

In conclusion, access to inhalers for children with asthma at school is a critical issue that requires attention and action. By working together, parents, educators, and healthcare professionals can ensure that children with asthma have the tools and support they need to manage their condition effectively and thrive in school.

School districts may choose to use the following model policies as written or revise them as needed to meet local needs and reflect community priorities. When developing wellness policies, school districts will need to take into account their unique circumstances, challenges, and opportunities. Among the factors to consider are socioeconomic status of the student body; school size; rural or urban location; and presence of immigrant, dual-language, or limited-English students.

It often helps to begin by conducting a baseline assessment of schools' existing nutrition and physical activity environments. The results of school-by-school assessments can be compiled at the district level to prioritize needs. Useful self-assessment and planning tools include the School Health Index from the Centers for Disease Control and Prevention (CDC), Changing the Scene from the Team Nutrition Program of the U.S. Department of Agriculture (USDA), and Opportunity to Learn Standards for Elementary, Middle, and High School Physical Education from the National Association for Sport and Physical Education.

A district may find it more practical to phase in the adoption of its wellness policies than to implement a comprehensive set of nutrition and physical activity policies all at once. Compromises from the ideal might be required as district decision makers consider challenges such as limited class time, curriculum requirements, and funding and space constraints.

Buying inhalers online at Walmart, Walgreens and Amazon
Buying inhalers online at retailers like Walmart, Walgreens, Amazon and other reputable online stores has become increasingly convenient for individuals managing respiratory conditions. These platforms offer a range of inhaler options for asthma, chronic obstructive pulmonary disease (COPD), and other breathing issues. Shoppers can typically browse through a selection of brands and inhaler types, compare prices, and read product descriptions and customer reviews to make informed choices. However, it's crucial to prioritize safety and authenticity when purchasing medication online. Ensure that the online store is a licensed and certified pharmacy to guarantee the quality of the inhalers. Moreover, consult with a healthcare professional to obtain a prescription, as inhalers are typically prescription medications. Always follow the recommended dosage and usage guidelines provided by your doctor or on the medication's packaging to manage your respiratory condition effectively. How can I get albuterol inhaler without seeing a doctor?
Yes, you can buy an inhaler at our online pharmacy. These include over the counter (Ventolin, Combivent, Proventil) and prescription inhalers. You can speak with your local pharmacist about treatment options. They can suggest over the counter inhalers or suggest that you see a medical doctor for treatment.



The Appendix contains a list of selected resources to assist with the development, implementation, and monitoring/review of local wellness policies. In addition, many of the members of the National Alliance for Nutrition and Activity are available to provide advice and assistance as school districts undertake this important task.

For more information, contact Joy Johanson at the Center for Science in the Public Interest at 202-332-9110 or [email protected] or Jennifer Weber at the American Dietetic Association at 202-775-8277 or [email protected].

THE POLICIES WERE DEVELOPED BY THE NATIONAL ALLIANCE FOR NUTRITION AND ACTIVITY.