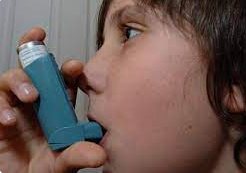 School districts may choose to use the following model policies as written or revise them as needed to meet local needs and reflect community priorities. When developing wellness policies, school districts will need to take into account their unique circumstances, challenges, and opportunities. Among the factors to consider are socioeconomic status of the student body; school size; rural or urban location; and presence of immigrant, dual-language, or limited-English students.
It often helps to begin by conducting a baseline assessment of schools' existing nutrition and physical activity environments. The results of school-by-school assessments can be compiled at the district level to prioritize needs. Useful self-assessment and planning tools include the School Health Index from the Centers for Disease Control and Prevention (CDC), Changing the Scene from the Team Nutrition Program of the U.S. Department of Agriculture (USDA), and Opportunity to Learn Standards for Elementary, Middle, and High School Physical Education from the National Association for Sport and Physical Education.
A district may find it more practical to phase in the adoption of its wellness policies than to implement a comprehensive set of nutrition and physical activity policies all at once. Compromises from the ideal might be required as district decision makers consider challenges such as limited class time, curriculum requirements, and funding and space constraints.
The Appendix contains a list of selected resources to assist with the development, implementation, and monitoring/review of local wellness policies. In addition, many of the members of the National Alliance for Nutrition and Activity are available to provide advice and assistance as school districts undertake this important task.
For more information, contact Joy Johanson at the Center for Science in the Public Interest at 202-332-9110 or [email protected] or Jennifer Weber at the American Dietetic Association at 202-775-8277 or [email protected].

THE POLICIES WERE DEVELOPED BY THE NATIONAL ALLIANCE FOR NUTRITION AND ACTIVITY.